ESTA FOR CITIZENS OF FRANCE METROPOLITAN 
It is not surprising that there are more and more visitors coming to the US each year for their holidays since this country has many things for you to discover. Not just being famous for possessing beautiful landscapes, America is also well-known for owning numerous world's heritages such as the Statue of Liberty, Independence Hall, Mesa Verde National Park and so on. Thanks to the introduction of ESTA, travelers from France Metropolitan can easily enter this land without having to visit the embassy. Let's scroll down for guidance if you want to get one!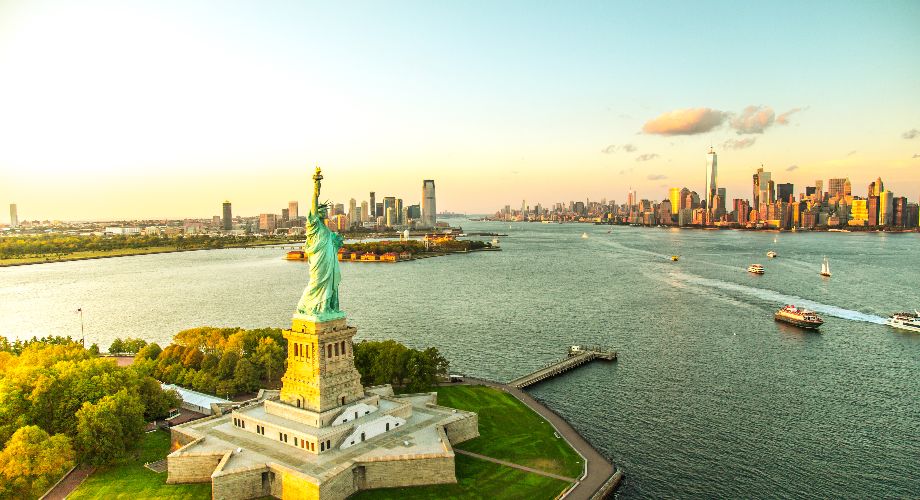 Frequently asked questions about ESTA for citizens of France Metropolitan
What is an ESTA?
ESTA is a short word for "Electronic System for Travel Authorization". This automated system is developed by the government of the USA in order to determine the eligibility of travelers to visit this country under the Visa Waiver Program. 
How many types of applications are there?
You can request an ESTA in two ways as follows:
Individual application: is the most popular choice for those who are going to take a trip to the US alone. This kind of application is not so complex for you because your job is just to fill in the blanks with some details regarding your personal and passport data.

Group application: is highly suggested if you go on vacation with some mates or family members. Taking a group application is much more convenient for you in comparison with the other one as you do not have to request an ESTA for each person, which helps to save a lot of time.
What is necessary for an ESTA request?
An ESTA application requires you to prepare three following items:
A passport from a Visa Waiver Program country: is the most important thing coming on the list that you cannot fail to have. Besides, please check the expiry date to see if it is still valid to avoid being turned down.

An email address: you will have to give one to follow your ESTA. Therefore, do not forget to check it regularly so as not to lose track.

A means of payment: You can pay for your ESTA with MasterCard, VISA, American Express or PayPal accounts except for cash.
How many stages does the application include?
The process of applying for an ESTA is quite simple with three main steps included:
Apply
You can access this link to get the online form. Then, please read the questions carefully and respond to them with true and correct answers. After finishing, you should have a look back at the information to make sure that there is nothing wrong. 
Pay and confirm
You will have to pay the fee of your ESTA when the request is done. About the means of payment, you can choose any way among MasterCard, VISA, American Express or PayPal accounts. Please keep in mind that cash is not available in this case. 
Get your ESTA
You will receive your ESTA a few days after sending the request. To get the allowance of entering, you should print it out and show it at the checkpoint when turning up in the US.
How long can I receive my ESTA?
There are three different timeframes available for you as shown below. By considering how rush your trip is, you can pick the most appropriate one that fits your schedule:
Normal processing: 3 business days

Emergency processing: 24 hours

Rush processing: 12 hours
How much is an ESTA?
The price of an ESTA consists of government and service fees. In detail, they are as listed:
Government fee: $14
Service fee:
Normal processing: $59

Emergency processing: $79

Rush processing: $89
How long can I stay in the US with an ESTA?
The maximum number of days you can visit the US with an ESTA is 90. Also, you have the right to enter this nation more than one time thanks to multiple entries.
How can I know more about ESTA?
Should you have any problems during the process, please let us know by leaving a question in the box on our website. Our experts are always willing to help you out to get an ESTA successfully.